Mission
To serve the university by promoting dialogue, teaching, and research that increases information, understanding, knowledge, and relationships among military, civilian, and academic cultures.
Vision
To be the hub of information about teaching, research, programming, and people at ASU; to serve students, faculty, and staff to integrate veteran voices in the arts, humanities, and sciences; and to increase collective awareness of the individual, familial, and societal costs of going to war, engaging in war, and coming home from war
Statement of need and purpose
Developed in partnership with the Pat Tillman Veterans' Center, the Office for Veteran and Military Academic Engagemnt (OVMAE) is designed to connect veterans and university communities and to identify and create venues that reflect veterans' voices and experiences. Today less than one percent of our society serves in the armed forces or is a dependent of those service members. The American model of civil-military relations assumes an important role for civilians and civilian politicians in the making of war, foreign and security policy, but, especially since the move toward the all-volunteer army, the gap between civilian and military cultures has been growing dangerously wide.
OVMAE will strive to address that gap by providing opportunities for our "traditional" students, faculty and staff to listen to the stories of those who have experienced war and military service through support of oral history projects. Listening to Veterans' stories, makes the humanities and arts the core of its vision, but the office also seeks to engage with colleagues in other disciplines, above all the social sciences and professional schools, who are also learning from and about Veterans in their own research and teaching. Because Veterans, like all students, come from diverse backgrounds, face diverse challenges and have diverse ambitions, the Office seeks to provide diverse paths to student success but also to work toward a holistic approach to Veteran students and their educational paths at ASU. 
Contact us:
Arizona Center, Suite 360
455 N. 3rd Street
Phoenix, AZ 85004
602-543-6911
ovmae@asu.edu
Follow us on social media
Leadership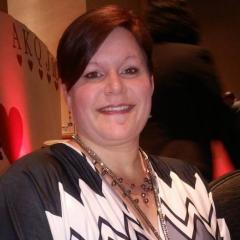 Stacey Eastwood is the Coordinator of the Office for Veteran and Military Academic Engagement. Before joining OVMAE Stacey worked as a school certifying specialist with the Pat Tillman Veterans Center at the West campus. She is a U.S. Army veteran and served during the peacekeeping mission, IFOR, in Bosnia-Herzegovena in 1996. 
Born and raised near the Ft. Sill Army base, Stacey is part of a family with a rich military history. Her father served for 30 years in the U.S. Army Reserves, her uncle is a Vietnam Veteran, and both of her aunts served in the U.S. Air Force.Along with many other family members who served in all branches of the U.S. military.
Stacey is a ASU alum who graduated from the New College of Interdisciplinary Arts and Sciences on the West campus with a Bachelor of Arts degree in women and gender studies and a Master of Arts degree in interdisciplinary studies. She is interested in providing a community environment for all military-affiliated Arizona State University students and to assist with their transition from a military-focused environment to a broader civilian focus with an understanding of the support systems available to them.